Interactive Map
Mapping Opportunity in Northern Virginia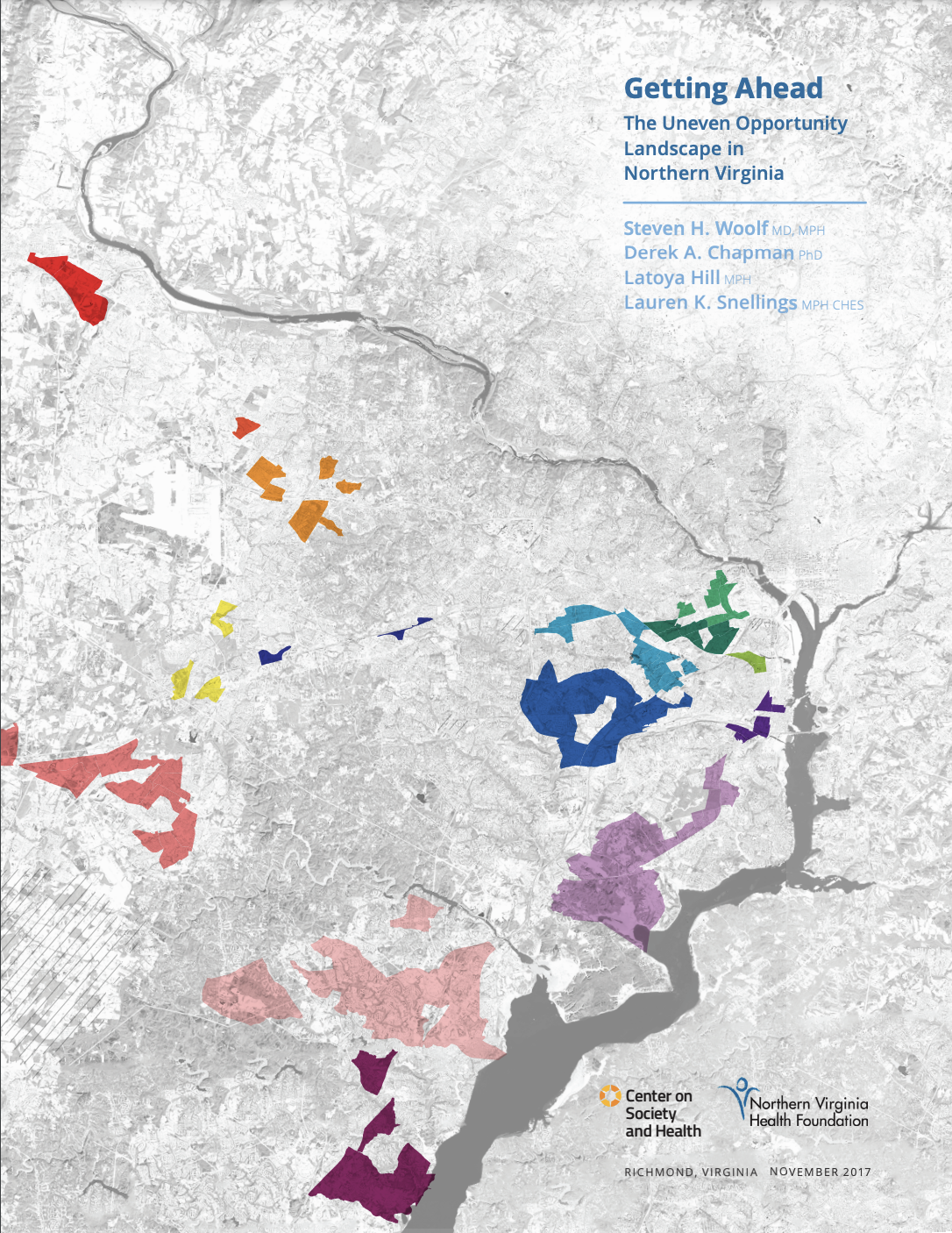 Using the interactive map:
Select one or more of the factors from the list below to view on the map.

Click on an area of the map to see data for that location (data will display in the chart).

Click the "Toggle" button to cycle through maps of other factors highlighted on the chart.
Note: White areas on the map indicate tracts for which there was not available data or population counts were insufficient to calculate reliable numbers.
NEW! This map now includes a new indicator, the Healthy Places Index (HPI) score. The HPI measures the health of a census tract on a scale of 0-100; high numbers represent the best conditions.
Read the NVHF-commissioned report Getting Ahead: The Uneven Opportunity Landscape in Northern Virginia to get a better understanding of the implications of these data and to explore recommendations for charting a healthier, stronger region for all.
*Select variable definitions:
Severe housing cost burdened: Percentage of households spending more than 50% of annual income on housing.

Diversity: Likelihood of encountering someone of any other race within the designated area. Values less than 20 represent areas with little diversity.

Racial segregation (Theil Index): Measure of how evenly distributed all racial/ethnic groups are compared to the region, where 0 represents an even distribution of races and 1 represents complete segregation. Values over 0.4 indicate a high level of segregation.