Board Members & Staff
Learn more about the leadership and staff who contribute to the mission and goals of the Northern Virginia Health Foundation.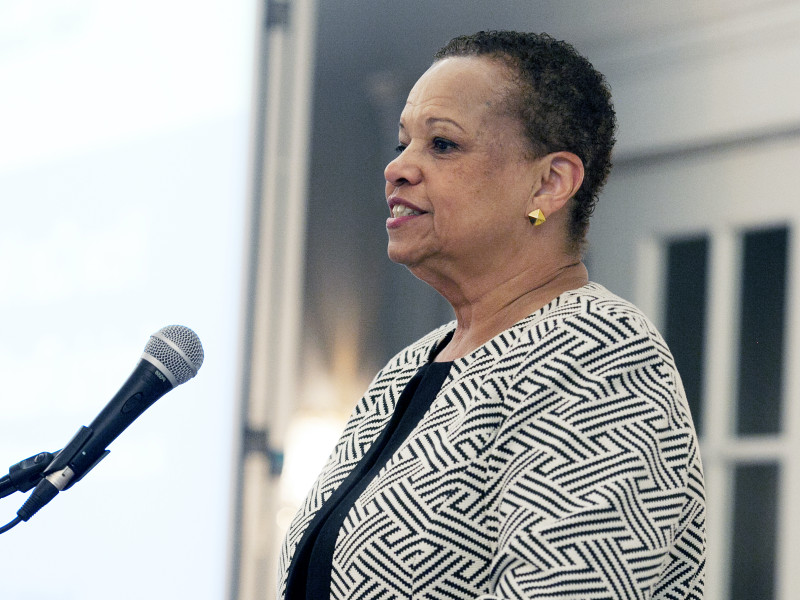 Board Members
Judy Feder, Ph.D.
Chair
Judy Feder is a professor of public policy at Georgetown University and, from 1999 to 2008, served as dean of what is now that university's McCourt School of Public Policy. She is also an Institute Fellow at the Urban Institute's Health Policy Center. Dr. Feder is a nationally-recognized leader in health policy and a widely-published scholar. She is an elected member of the National Academy of Medicine, the National Academy of Public Administration, and the National Academy of Social Insurance; and a former chair and board member of AcademyHealth. Dr. Feder is a political scientist, with a B.A. from Brandeis University, and a master's and Ph.D. from Harvard University.
Ilka Chavez, MPA
Vice Chair
Ilka V. Chavez, MPA, is the President and Founder of Corporate GOLD LLC, a global leadership and organizational development and strategy consulting company, an author and international inspirational speaker. She has over three decades of varied experience in the health industry ranging from hospital, local, non-profit, city and federal government, including various roles in the Federal Department of Health and Human Services, New York City Health and Hospital Corporation, Columbia Presbyterian Hospital Brooklyn Hospital, United Hospital Fund and several other profit and nonprofit organizations. Ms Chavez also led the development and completion of the Health Insurance Portability and Accountability Act (HIPAA) Electronic Transaction and Code Sets and Privacy regulations, the State Children Health Insurance Program (SCHiP) and the Implementation of the Pandemic and All-Hazard Preparedness Act (PAHPA.) She has received several awards including the Secretary of Health and Human Services Meritorious Service in Management and Quality Improvement as well as a to times International Best Seller Author. She also served as an elected member of the Manassas City Public School Board. She is passionate about improving the health in underserved communities and improving leadership in all organizations. She is a mother of two children.
Guillermo Garcia, CEPA
As First Vice President, Private Wealth Advisor of Liberty Capitol Group at Morgan Stanley Private Wealth Management, Mr. Garcia focuses on comprehensive financial planning and wealth management services and specializes in assisting corporate executives with their equity awards, including stock options, restricted stock and 10b5-1 plans. Mr. Garcia earned a Bachelor of Arts degree at Catholic University of America, where he serves on the Board of Governors as the Past President of the Alumni Association. He is a graduate of Leadership Greater Washington and past chair of the board of GALA Hispanic Theatre in Washington, DC. Guillermo is bilingual in Spanish and English, and currently resides in Arlington with his wife and two sons.
Ian Greaves, CPM, Ph.D.
Ian Greaves joined the Northern Virginia Health Foundation (NVHF) Board of Directors in 2020. Dr. Greaves currently works at the City of Alexandria (City) as the Comptroller, and serves as a City designee on the Alexandria Transit Company (DASH) Board of Directors. Dr. Greaves has 30-plus years of diverse, multi-industry professional experience including senior executive financial management with non-profit organizations. Dr. Greaves serves as the NVHF Board's Treasurer and Chair of the Finance Committee, and is a member of the Strategic Planning and Program Committee. Dr. Greaves holds a Bachelor of Science in Accounting from California State University, Los Angeles, and a Master of Business Administration and Doctor of Philosophy in Information Systems from Nova Southeastern University, Florida. Dr. Greaves is an alumnus of the George Washington University and Council of Governments Certified Public Manager (CPM) program, a nationally accredited leadership and management development program for government managers. Dr. Greaves is a member of the Government Finance Officers Association.
William A. Hazel, MD
Dr. Bill Hazel is the Senior Deputy Executive Director of the Claude Moore Charitable Foundation. He holds an M.D. degree from Duke University School of Medicine and served his Orthopedic Surgery residency at the Mayo Clinic in Rochester, MN. Most recently he worked in the Office of the Provost at George Mason University.
For eight years, Dr. Hazel was the Commonwealth of Virginia's Secretary of Health and Human Resources and oversaw eleven state agencies. His past leadership roles also include service as the President of Medical Staff of INOVA Fairfax Hospital and as a past member of Inova's Board of Trustees and Trustee of the American Medical Association. He has even served as Team Physician for the Washington Redskins and DC United. Dr. Hazel's commitment to charitable works includes volunteerism near and far, from serving communities in rural Virginia to Bolivia. He is also the author of multiple professional publications. Dr. Hazel's experience in the medical field, and his lifelong commitment to public health and health education, personify the mission of the Claude Moore Charitable Foundation.
Philip Sunderland
Philip Sunderland joined the NVHF Board of Directors in January 2021 following his retirement from the Metropolitan Washington Airports Authority where he served for over 12 years as senior vice president and general counsel.  Prior to joining the Airports Authority, Mr. Sunderland worked over two decades for the city of Alexandria, Virginia, first as its city attorney and then its city manager.  His professional experience also includes service as chief of staff for Congressman James P Moran (VA, 8th district) and a decade of practicing public interest law in the District of Columbia.  Over the years, Mr. Sunderland has served on the board of directors for numerous Northern Virginia non-profit organizations, as a member of Virginia legislative task forces, and as a teaching fellow in the Stanford Law School and the Chinese University of Hong Kong.  He holds a BA degree from Dartmouth College and a law degree from the Stanford Law School.
Sonia Quiñónez
Sonia Quiñónez is the Director of Strategic Grantmaking at the Center on Budget and Policy Priorities. She works closely with project leaders across the Center who collectively award over $14M annually in regrants to more than 200 nonprofit advocacy groups across the country. Her Masters of Social Work degree from Virginia Commonwealth University, 30 years of community-based nonprofit leadership (20 of those years working in Northern Virginia), and 3 years working at the Meyer Foundation provide her with a breadth of perspectives and expertise that she channels into collaborating with CBPP staff and grantee leaders to develop grantmaking strategies and processes grounded in racial equity that advance the Center's mission and lead to high-impact research, policy and advocacy work in the states.
Kimberley Ragnartz
Kimberley Ragnartz has been the Vice President of Delivery System Operations for Kaiser Permanente in Northern Virginia since March 2021.  Prior to her current role, she worked for Kaiser Permanente in Northern California for 20 years.  Most recently, Ms. Ragnartz was the Medical Group Administrator for The Permanente Medical Group in Redwood City, CA where she led the delivery of primary and specialty care services.  She has experience in planning new facilities, strategic planning, and improving healthcare services to keep people healthy and thriving.  In 2020, Ms. Ragnartz was the Incident Commander for the Kaiser Redwood City Hospital response to COVID, collaborated with county public health and community leaders on COVID vaccine planning, and supported the care delivery teams during the pandemic. Ms. Ragnartz has an MBA and MPH from UC Berkeley and a BA in Science, Technology, and Society from Pomona College.
Staff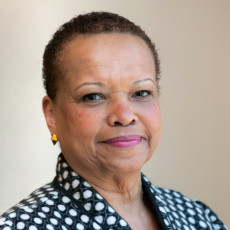 Patricia N. Mathews
President & CEO
Patricia N. Mathews is the first President & CEO of Northern Virginia Health Foundation, a private foundation created in 2005 whose mission is to improve the health and health care of residents of Northern Virginia, with particular emphasis on the health of the uninsured. In addition to grantmaking, Ms. Mathews' role at the Foundation includes developing and/or participating in coalitions and collaboratives. She has been instrumental in creating and supporting the Northern Virginia Health Services Coalition, the first multi-jurisdictional coalition of primary care safety net providers in Northern Virginia. She has also been active in the  Fairfax County Board Chair's Task Force on Equity and Opportunity.  Ms. Mathews has also guided the Foundation's work to examine issues of inequities and health disparities in Northern Virginia, commissioning several reports that detail the geographic areas in the region that are most disadvantaged.   
Prior to joining the Foundation, Ms. Mathews served for more than seven years as Executive Director, Community Relations at Kaiser Permanente—Mid-Atlantic States, where she annually managed more than $12 million in charitable assets and oversaw programs that provided charitable health care to more than 5,000 uninsured adults and children, and helped to develop a strategic framework for addressing the issues of healthy eating/active living in the region.
During her career, Ms. Mathews has held a variety of senior-level positions including Vice President for Programs, National AIDS Fund; President, National Bank of Washington Foundation; and Editorial Writer, The Washington Post.
Active in the community for many years, Ms Mathews currently serves as a member of the Board of Grantmakers In Health, a member of the Healthy Communities Working Group of Washington Regional Association of Grantmakers, a member of the board and Vice Chair of Jubilee Housing, Inc., and a member of  the Women's Advisory Group of the Girl Scout Council of the Nation's Capital.  Ms. Mathews has also served on the boards of directors of the Council on Foundations, and is a past chair of Washington Regional Association of Grantmakers.  Ms. Mathews is a graduate of Leadership Greater Washington.
Ms. Mathews received a B.A. from George Washington University, and completed two years of the Masters Program in Urban Planning at Howard University. She is also a graduate of the Advanced Leadership Program at the Kenan-Flagler School of Business at University of North Carolina, Chapel Hill.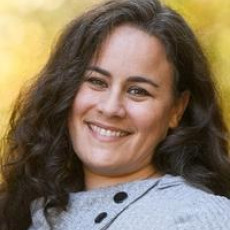 Rachel Ermann Lynch
Program Officer
Rachel Ermann Lynch joined the staff of Northern Virginia Health Foundation in January 2022.  For more than 20 years, Ms. Lynch has worked to improve the health of individuals and communities across Northern Virginia. Prior to joining the Foundation, Ms. Lynch worked with the Arlington County Public Health Division on its COVID-19 pandemic response. Before that, she served in a variety of roles in the Inova Health System, most recently as the Director of Community Health Improvement, leading the Community Health Needs Assessments and serving as a liaison to public health departments, safety-net providers and other social service agencies.
Throughout her career, Ms. Lynch has worked in research, development, writing, finance, health education and community relations. Ms. Lynch was the co-chair of the Northern Virginia Health Services Coalition and served on a number of Boards and Advisory Councils. She received a B.A. in Economics from the University of Michigan and a Masters of Public Health from George Washington University.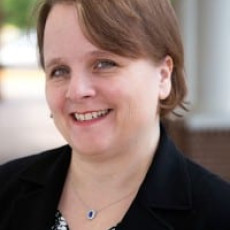 Sonia Segarra Law
Executive Administrative Assistant
Prior to joining the Northern Virginia Health Foundation, Ms. Segarra Law served for two years as the Program Assistant for Life Support Programs at Inova HealthSource, where she administered employee and community classes. Ms. Segarra Law also worked at the Council on Foundations for over a decade, organizing workshops, committee meetings, conferences and special events.
Ms. Segarra Law currently serves as a Steering Committee member of the Asian American and Pacific Islanders in Philanthropy (AAPIP) Metro DC Chapter. She is also a member of the Cherry Blossom Giving Circle, a volunteer collective of individuals committed to creating positive social change in the Asian and Pacific Islander (API) community.
Ms. Segarra Law holds a Masters Degree from George Mason University and a B.A. from Carleton College.