About Us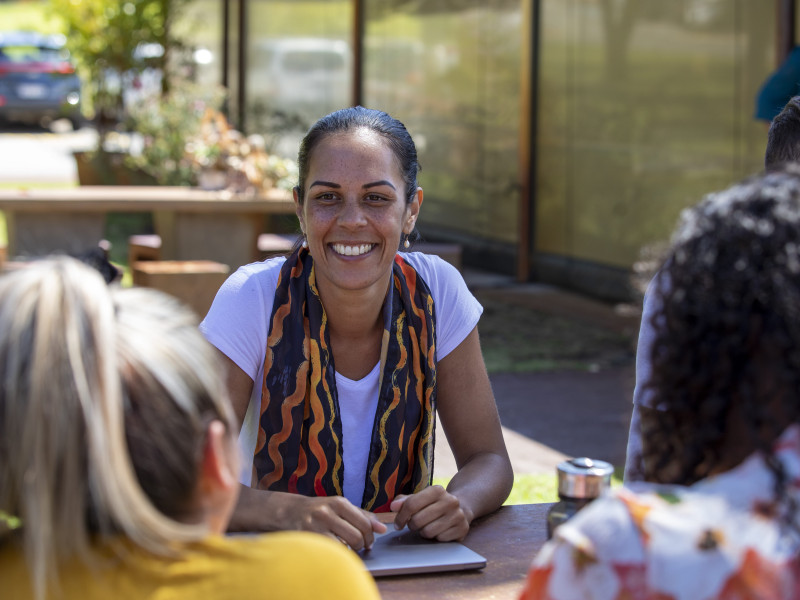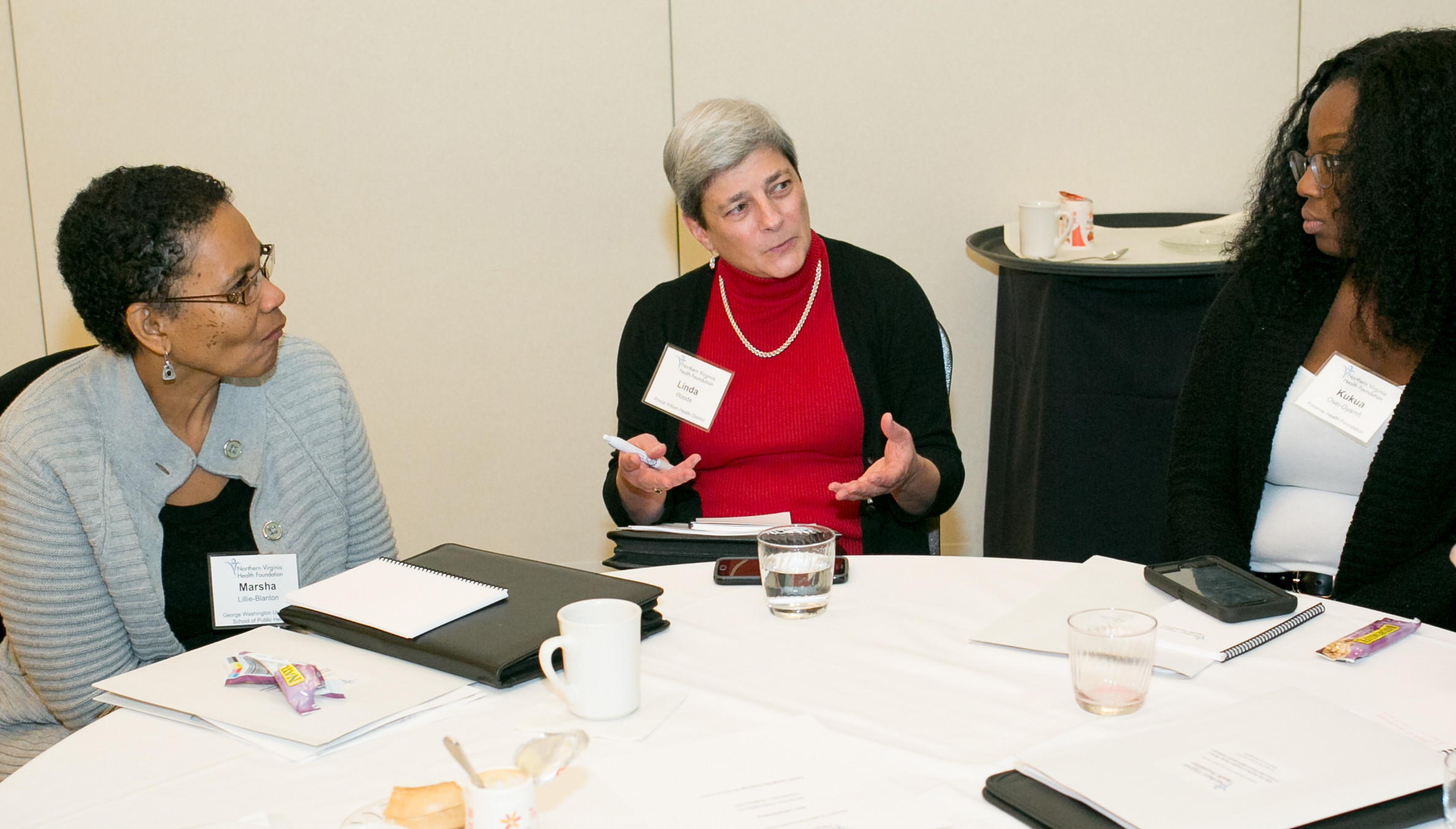 The Northern Virginia Health Foundation makes strategic grants to non-profit organizations that address the health care needs of residents of Northern Virginia, with particular emphasis on those who live in Arlington, Fairfax, Loudoun, and Prince William counties and the cities of Alexandria, Fairfax, Falls Church, Manassas, and Manassas Park.
The Foundation focuses its grantmaking on those organizations that address the Foundation's priorities and promote its values.
Since its inception, the Foundation has awarded more than $5.9 million in grants to organizations that:
Increase access to primary care, mental health, oral/dental health, and/or specialty care for low-income uninsured or underinsured residents of Northern Virginia

Are responding to emerging community needs
The Foundation at a Glance
Vision
To build the capacity of the Northern
Virginia community to be and stay
healthy.
Mission
To improve the health of Northern
Virginians, with an emphasis on the
health and health care of low-income,
uninsured, or underinsured persons.
Values
Several important values will guide the
Foundation's work:
Stewardship
Health equity
Leveraging systems-level change
Organizational effectiveness
Information-driven decision-makings
Board Members and Staff
Learn more about the board members and staff who contribute to the mission and goals of the Northern Virginia Health Foundation.
GET TO KNOW US
2005

The Northern Virginia Health Foundation was created in 2005 by order of the Alexandria Circuit Court during the resolution of litigation surrounding the closing of Jefferson Memorial Hospital. The Foundation is dedicated to improving the health and health care of residents of Northern Virginia, with a particular emphasis on the health needs of the uninsured.

2007

The Foundation begins issuing grants to safety net clinics and non-profit organizations that provide a wide range of health services to adults and children in the region who could not otherwise afford or obtain access to much-needed health care.

2011

The Foundation brings attention to the health needs of Northern Virginia by commissioning research, including the first-ever report on the region's oral health.

2013

The Foundation publishes an important health indicators report, which finds that while many are doing well, significant numbers of Northern Virginia residents—of all ages and incomes—struggle, particularly when it comes to obesity, dental care, mental health, and other health measures.

2015

The Foundation celebrates 10 years of working to improve the health of Northern Virginia. NVHF also expands its grant making to include a strategic focus on systems change. For the first time, it awards planning grants to organizations engaged in upstream interventions that tackle social factors contributing to health problems.

2016

The Foundation begins a partnership with Steven Woolf, MD, MPH and the Center for Society and Health at Virginia Commonwealth University to release publications that provide neighborhood-level views of health throughout Northern Virginia. Reports commissioned through the partnership, including Getting Ahead: The Uneven Opportunity Landscape in Northern Virginia, go on to highlight stark inequities in the region and arm local governments and nonprofits with information to make stronger cases for needed programs and support.

2020 and beyond

The Foundation celebrates 15 years of formal grant making. NVHF's Beyond Grantmaking continues to support work that highlights poverty and racial inequities in Northern Virginia. Commissioned research such as the 2021 report "Deeply Rooted: Lessons in Equity for Northern Virginia" exemplify the type of data necessary to debunk traditional stereotypes of what low-income communities look like, expose how they came to be, and change policies and practices that keep inequity in place.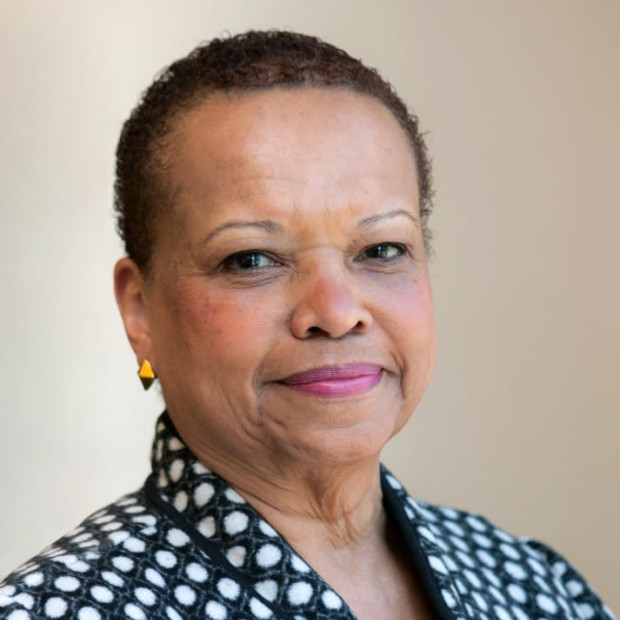 Message from the CEO
Welcome to the Northern Virginia Health Foundation's website. We are pleased to provide you with information about the Foundation's activities and resources that can help inform you about issues affecting Northern Virginia related to health and health care.
We were created in 2005 and made our first grants in 2007. We are proud of our accomplishments but we are aware that the challenge of improving the health and health care of Northern Virginians is not ours alone. That is why we will continue to be engaged in efforts that are "beyond grantmaking," believing that collaborations and partnerships often create far greater positive change than can be accomplished by a single grant. And we will strive to embed the issue of health equity in all of our work, recognizing that health disparities often are the result of policy and environmental factors that can affect health and are preventable.
As a result, the Foundation focuses its work on:
Stabilizing and strengthening the safety net, including primary care, oral health and behavioral health;

Encouraging and supporting collaborations that seek to improve health outcomes that by addressing social conditions that adversely affect their communities.

Commissioning research on health data, social conditions and trends.
This website will give you insights into our work and will provide resources that you can use in yours. We look forward to continuing our work with current grantees and partners, and to developing new relationships that will help us improve the health and health care of residents of Northern Virginia — particularly those who who have low incomes, are underinsured or uninsured.